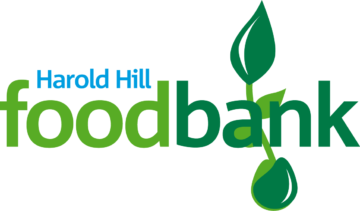 Trussel Trust Foodbanks
As we start a new year, many of us have had lots to eat over the festive period. Some have purchased lots of extra goodies to consume with family and friends, or have simply received lots of food gifts.
I know from experience, that some items given as gifts are not suitable for many reasons, so instead of putting them to the back of a cupboard never to be eaten or in the bin, I urge you to take these gifts to your nearest supermarket and place in their foodbank collection. That way the gifts given can indeed be a gift for someone or a special treat to start a new year slightly better.
Our foodbanks have been set up by local communities and churches to help people who for many reasons are finding it hard to find enough money to feed their families. The foodbanks collect donations from local supermarkets, bring back to a warehouse and distribute as needed. They are run by teams of volunteers giving their time collecting the food donated. The foodbank does have bills to pay for the warehouse space, etc so if you don't have food to donate a donation of money would be most welcome. You can give in the following ways:
Giving a cheque to St Andrew's parish payable to 'Hornchurch PCC' clearly mark on the reverse as 'Charity of the Month Foodbank', which we will then collect together and send as donations at the end of the month.
Give direct to the charity via their website using this link https://donate.giveasyoulive.com/donate?cid=183516&&wl=1&br=5&_ga=2.9011510.264734586.1639052368-1533160272.1639052368
Arlene Trump