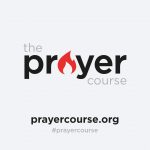 LENT COURSE 2021
This year we will be exploring…
The Prayer Course
We began looking at this last year before we were interrupted by the first lockdown.
The necessity for prayer has not gone away and more than ever we need to examine our prayer life.
We will meet by Zoom on Wednesday evenings beginning at 7pm ending not later than 8.30pm.
The course begins on Wednesday 24 February.
You will receive the joining instructions in the week beginning Monday 22 February.
Please join us!