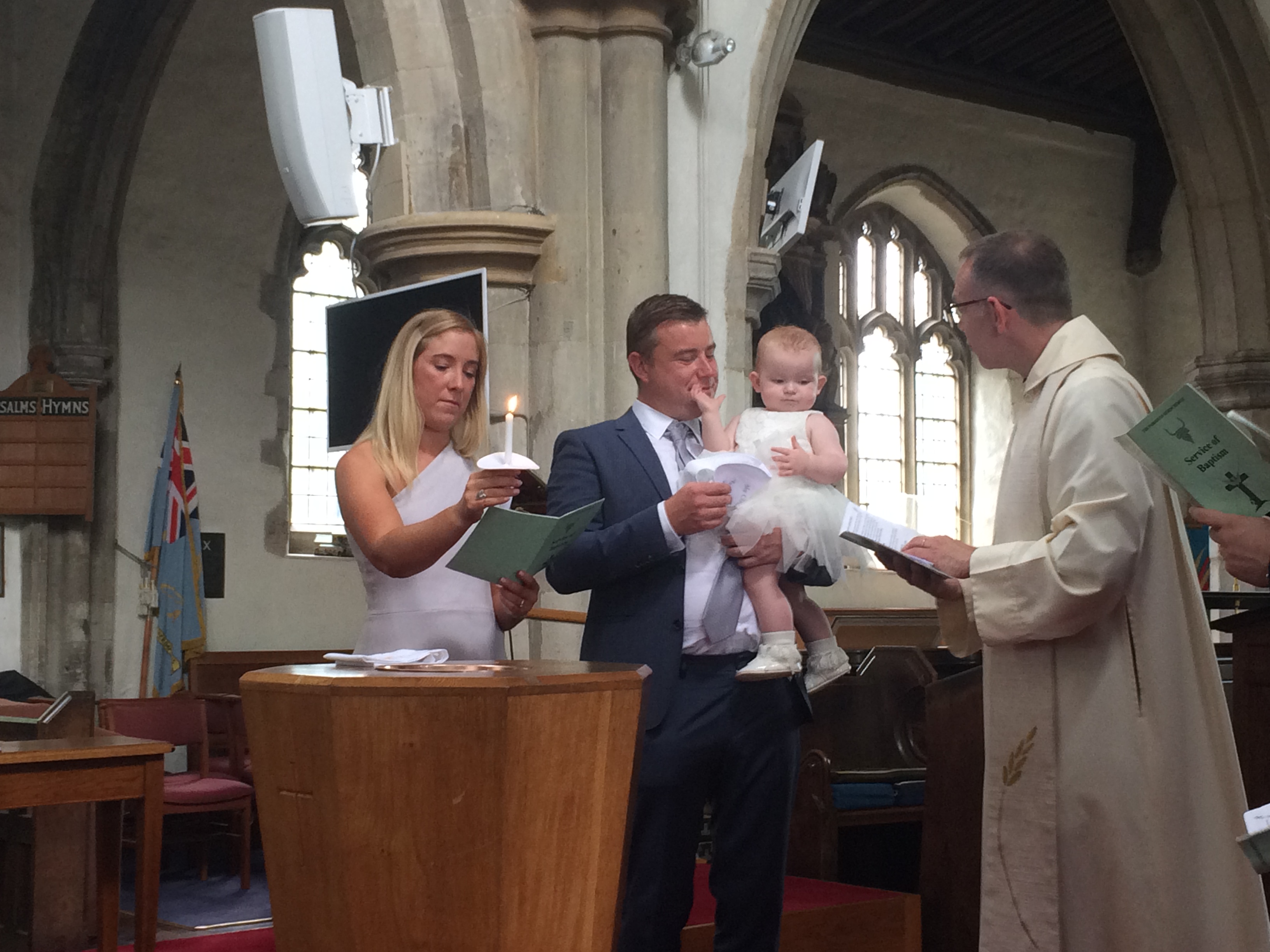 Baptism/Christening
Baptism is where we welcome an individual into the family of God's people, and rejoice in God's saving grace through Jesus Christ. If you are considering Baptism for either yourself or your child then we would love to meet with you.
How to book a Baptism 
Step 1 – Contact St Andrew's Parish Office
Step 2 – We will take personal details from you for the purposes of the baptism and provide a reference number.
Step 3 – There are two meetings held monthly, that all persons requiring baptism (parent/guardian in the case of children/ babies) must attend. We will invite you to attend the first meeting once you have registered with us.
The meetings are designed to provide you with an overview of the service, how to choose Godparents and as an opportunity to ask questions.
Step 4 – After your first meeting we ask that you contact us quoting your reference number, so that we might book the next meeting.
Step 5 – You will also be required to attend church for a Sunday service for  three weeks before you can book the date for the baptism to take place. These service attendances can be done between the meetings.
Step 6 – The day of the Baptism! Baptisms are performed on Sunday afternoons at 4pm. Please contact us to book the date once all your meetings and service attendance has been completed.