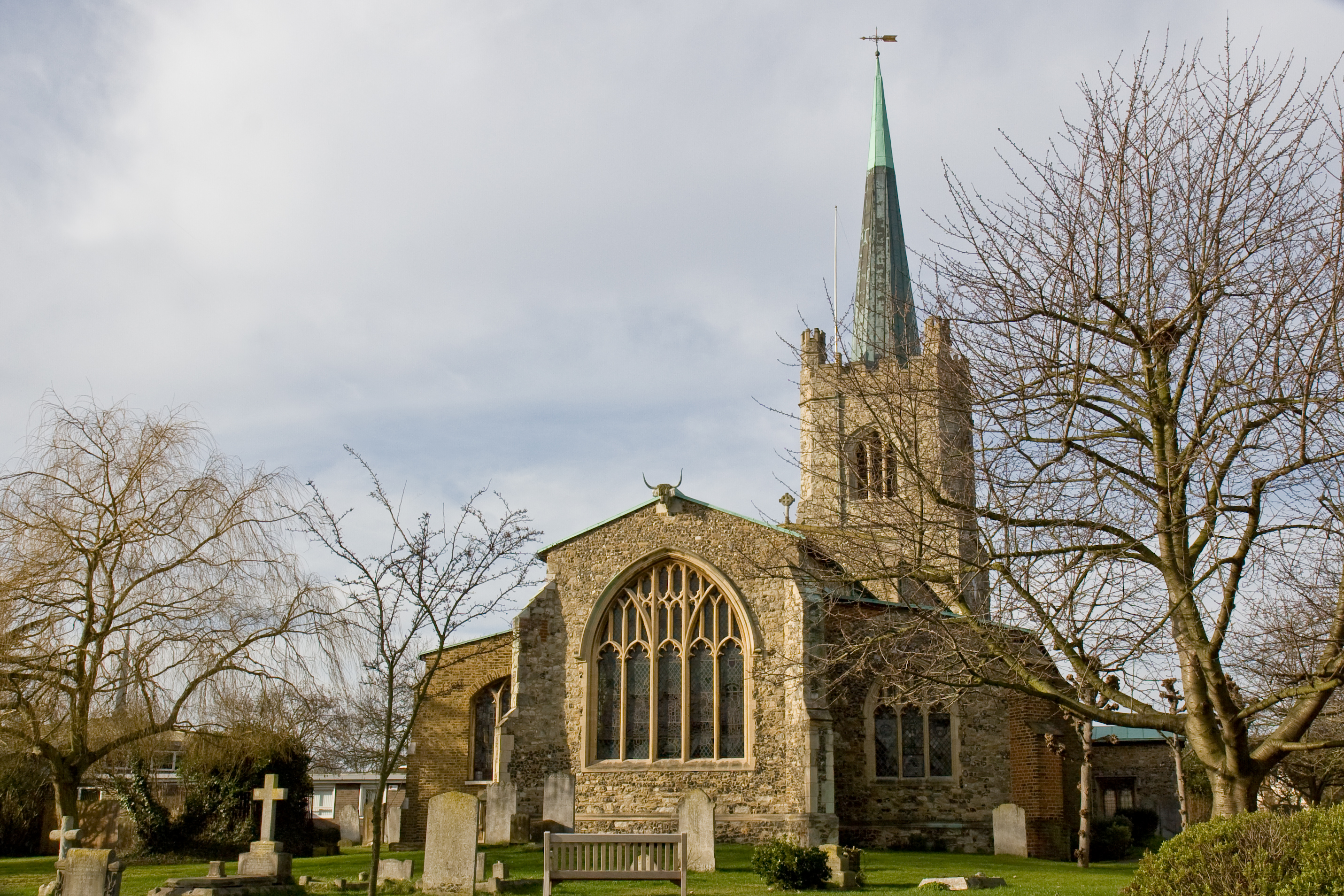 Marrying in church is personal, meaningful and spiritual just as you want it to be. Church is a special and unique place to get married in – the prayers, promises and the whole service of celebration become part of your marriage, on the day itself and beyond.
Want to get married at St Andrew's Church?
To marry in a Parish Church there are two qualifications, you must either; have family links with the Parish or have  worshipped in the Parish for 6 months
How to book the church
Bookings are made on the first Tuesday of the month between 7:00 pm and 7:30 pm, or on the third Saturday of the month between 10:00 am and 10:30 am.  (Please note that while the church is closed, because of Coronavirus, the meetings are cancelled.  You can, however, email the Wedding Team if you have any questions.)
You will need to complete an application form and will be interviewed by a member of the Clergy. Bookings are secured with £200.00 in cash, cheque payable to 'Hornchurch PCC', or Bank Transfer.
Changes to the Immigration Act 2014 have resulted in amendments to the Marriage Act 1949. These new rules came into effect on 2nd March 2015.
We are required to ask for identification before we can agree to marry you. Please bring the following to the first wedding meeting you attend:
One document from group 1 and two from any group
Group 1
 Current valid Passport
 Current Driving Licence (UK, EEA) (Full or provisional) (Photocard only)
 Birth Certificate (UK & Channel Islands) – issued at the time of birth
 Biometric Residence Permit (UK)
OR
One document from group 2a and two from 2b
Group 2a
 Current UK driving licence (old style paper version)
 Current non-UK Photo Driving License (valid for up to 12 months from the date the applicant entered the UK)
 Fire Arms Licence (UK & Channel Islands)
 Birth Certificate (UK & Channel Islands) – issued after time of birth
 Adoption Certificate (UK & Channel Islands)
 HM Forces ID Card (UK)
Group 2b
Bank/Building Society Account Opening Confirmation Letter (UK)
 Cards carrying PASS accreditation logo (UK)
 Bank/Building Society Statement (UK and less than 3 months old)
 Benefit Statement (Child Allowance, Pension and less than 3 months old)
A document from Central/Local Government/Government Agency/Local Authority
giving entitlement (UK & Channel Islands) (Department for Work and Pensions,
Employment Services, Customs & Revenue, Job Centre Plus and Social Security) – less than 3 months old.
Financial Statement (Pension, Endowment, ISA) (UK) and less than 12 months old
Council Tax Statement (UK & Channel Islands) – less than 3 months old
P45/P60 Statement (UK & Channel Islands) less than 12 months old
 EU National Identity Card
 Current address verified against HM Forces records
 Credit Card Statement (less than 12 months old)
  Utility Bill (not mobile phone) less than 12 months old
  Mortgage Statement (UK) less than 12 months old
  Work Permit/Visa (UK Residence Permit) less than 12 months old
Preparing yourselves
You might have all the catering, decorations, speeches and seating plans prepared but have you stopped to prepare yourselves? We want to encourage you to give space and time in amongst all the chaos to prepare yourselves as a couple for the biggest adventure of your lives! Couples will be invited to a 'Marriage Preparation' Course which is held over a weekend.
Final details
About four months before the wedding, you will receive a letter inviting you to attend a meeting to discuss the reading of the Banns (Notice of Marriage) and requirements for the wedding service. Banns are read for three consecutive Sundays at the 10.15 am service in St Andrew's Church.
If you wish to contact us in the meantime, please email us, alternatively please see 'Your church wedding' website.