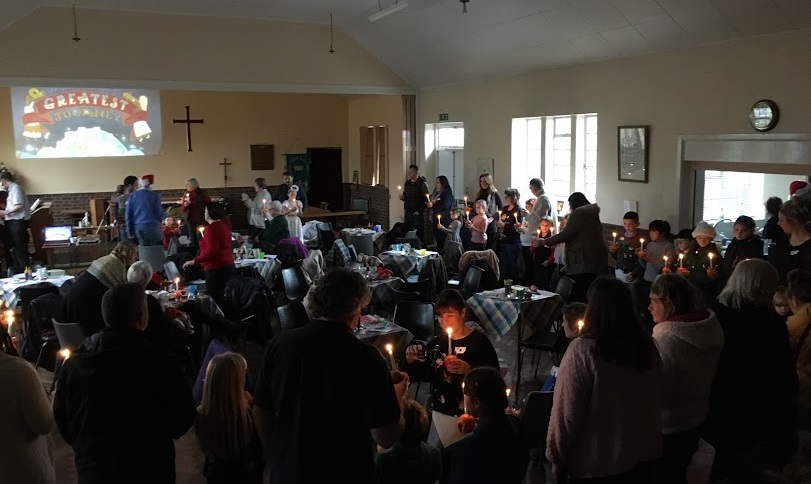 Prayer and worship are at the heart of all we do. The worship team's purpose is to bring people into the presence of God through music and creative worship. Together we seek to encounter God, equip worshippers and empower the church to worship God, in spirit and truth.

St Andrew's Choir
Is a mixed SATB (Soprano, Alto, Tenor and Bass) robed choir whose members enjoy singing together at two services on Sundays and on other special occasions. The Treble line is made up of children who may join from the age of seven. All children receive first class musical training and follow the RSCM (Royal School of Church Music) training scheme; achieving the different levels of Probationer, Junior Singer, Senior Singer and Chorister. Many of our younger members have achieved the Bishops' Chorister Award  (an ecumenical award presented by the Bishops of Brentwood and Chelmsford).
Choir practice is every Friday, beginning at 7pm for the Trebles, joined at 8pm by the other three parts, and practice ends at 9pm. Music is practised every Friday for the Sunday services. Music for special services is performed throughout the year for occasions such as: Battle of Britain, Remembrance Sunday, Nine Lessons and Carols, and an Oratorio for Palm Sunday. The choir have a varied repertoire which has previously included works such as Mozart's "Requiem", and Handel's "Messiah".
All adults associated with the choir have DBS clearance.
We have an excellent reputation in the area, which is not only achieved by the standard of singing, but also through members' loyalty and commitment to the choir and to each other. For any further information regarding St Andrew's Choir, please email the Choir Master
Leaders – Do you have a heart for young people and Jesus? If this sounds like you we'd love to speak, click here to contact us.
Production team
We have an able team of volunteers who for every service, ensure that the Audio Visual system enables us all to hear and see the service. Join the Team – We are always looking for new people to join the team. If you are a musician, singer, or have skills in production and media, we would love to hear from you, contact us