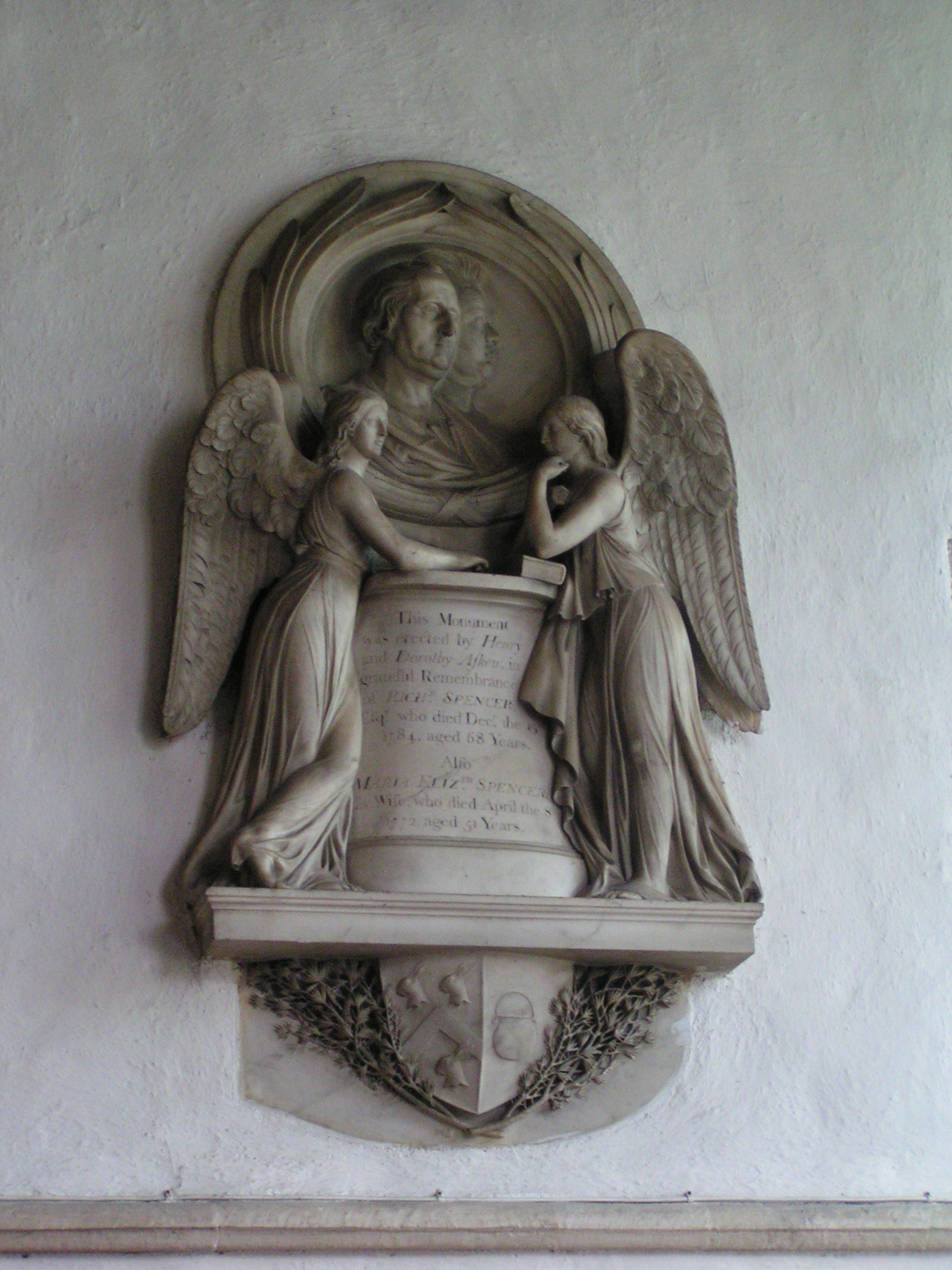 The War Memorial Cross at St Andrew's (often referred to as the War Memorial) was unveiled and dedicated on Easter Sunday, 27th March 1921.
The photo shows this service and the cover of the service sheet. This photograph and programme were recently found in our archives.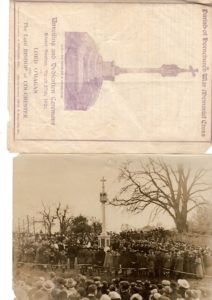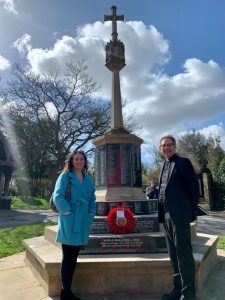 On 27th March 2021 we celebrated the Centenary of our War Cross. Due to Covid 19 pandemic restrictions, we were not able to hold a full service, instead a small socially distanced one with members of Hornchurch Royal British Legion was held, a wreath was laid to mark the occasion (photo on right by kind permission of Juliette Last).